Sequoia Grow Bags
Great For Raised Bed Gardening – 1 to 400 Gallons
Sequoia grow bags offer superior UV protection, aerate root structure and release harmful heat to the root zone. The rigid upper rim of the Sequoia will not flop over wasting precious water or nutrients. Sequoias stand up by themselves making filling a safe one person / one loader job. Every Sequoia has upper Velcro tie-down straps to tie down branches, hold irrigation lines or stakes in place. Sequoias twists and folds down flat to half diameter for easy storage.
The new Black Sequoias come in black fabric and smaller sizes from 1 to 20 gallons and feature all the great benefits of the large Tan Sequoias.
For more fabric pots in sizes 1 – 25 gallons take a look at the Fabric Burners or Classic Spring Pots.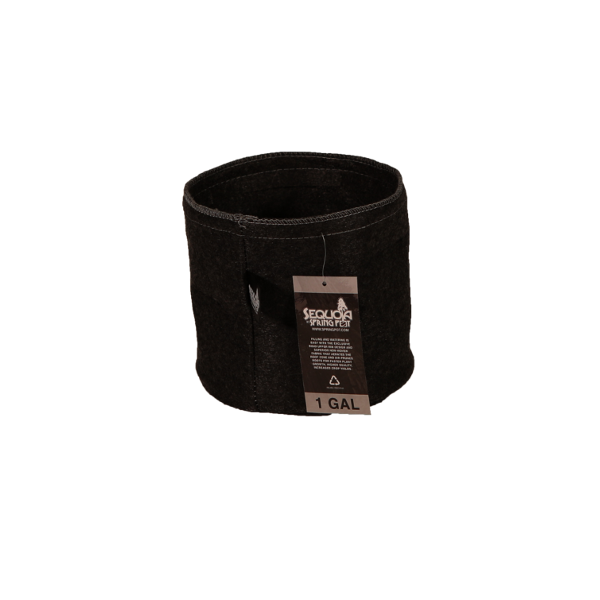 Sequoia 1G Black
1 Gallon Grow Bags
code: SB-1
size: 8.25×8.25
$1.95
Make an inquiry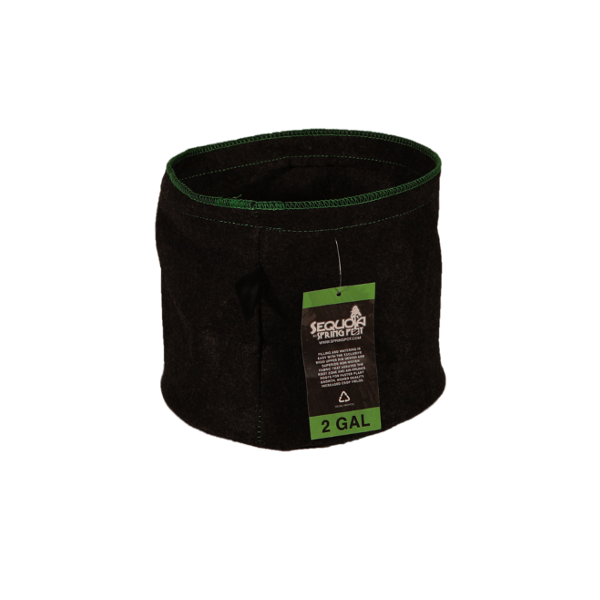 Sequoia 2G Black
2 Gallon Grow Bags
code: SB-2
size: 9.85×8.5
$2.95
Make an inquiry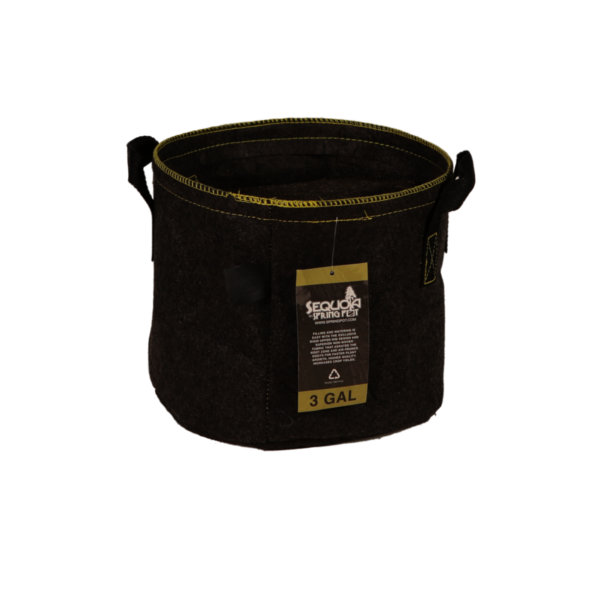 Sequoia 3G Black W/ HANDLES
3 Gallon Grow Bags
code: SB-3
size: 11.85×10.6
$3.95
Make an inquiry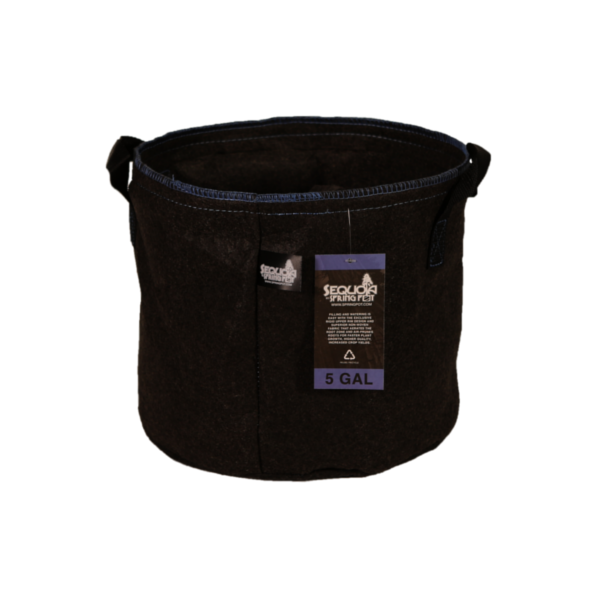 Sequoia 5G Black W/ HANDLES
5 Gallon Grow Bags
code: SB-5
size: 14×11
$4.95
Make an inquiry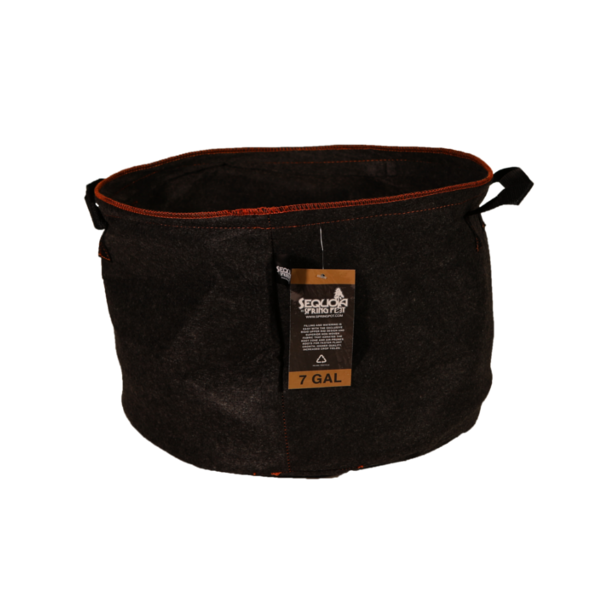 Sequoia 7G Black W/ HANDLES
7 Gallon Grow Bags
code: SB-7
size: 16.25×12.6
$5.95
Make an inquiry
Sequoia 10G Black W/ HANDLES
10 Gallon Grow Bags
code: SB-10
size: 18.25×14.6
$7.95
Make an inquiry
Sequoia 15G Black W/ HANDLES
15 Gallon Grow Bags
code: SB-15
size: 18.25×14.6
$8.95
Make an inquiry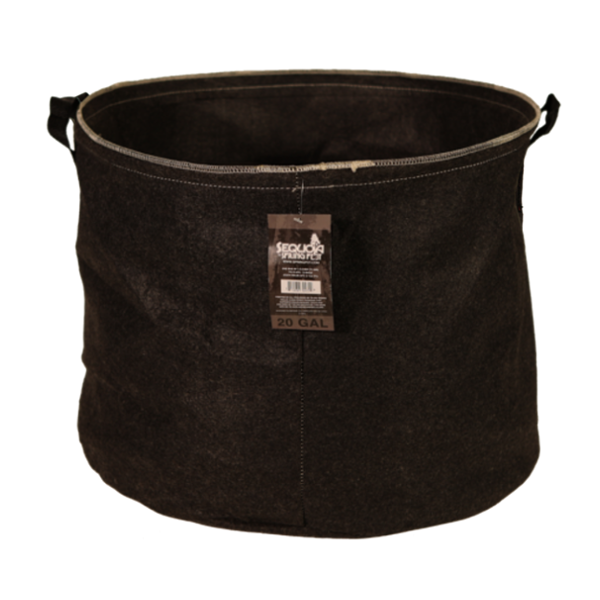 Sequoia 20G Tan
20 Gallon Grow bags
code: SB-20
size: 20×15.6
$9.95
Make an inquiry
Sequoia 30G Tan
30 Gallon Tree Grow bags
code: SQ-30
size: 24×15.5
$17.95
Buy Now
Sequoia 45G Tan
45 Gallon Tree Grow bags
code: SQ-45
size: 27×18
$19.95
Buy Now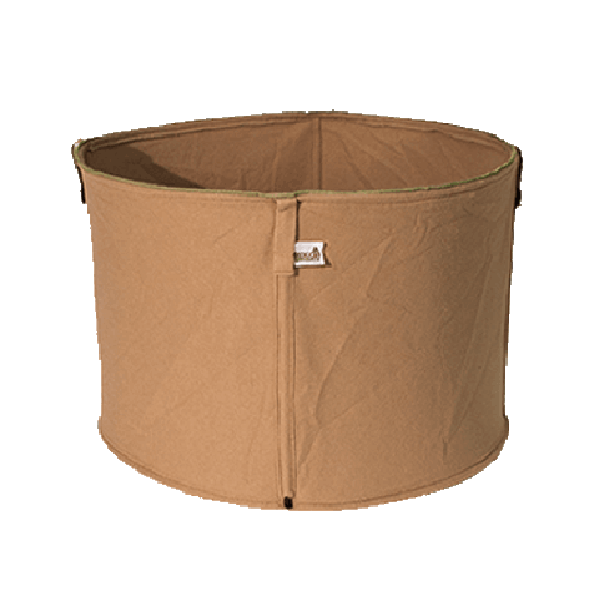 Sequoia 65G Tan
65 Gallon Tree Grow bags
code: SQ-65
size: 32×18
$24.95
Buy Now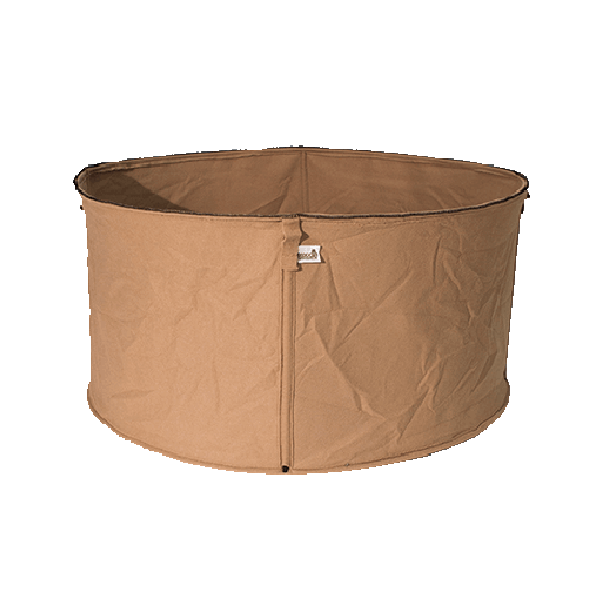 Sequoia 100G Tan
100 Gallon Tree Grow bags
code: SQ-100
size: 38×20
$32.95
Buy Now
Sequoia 200G Tan
200 Gallon Tree Grow bags
code: SQ-200
size: 50×24
$52.95
Buy Now
Sequoia 300G Tan
300 Gallon Tree Grow bags
code: SQ-300
size: 60×24
$70.95
Buy Now
Fabric Pot Reviews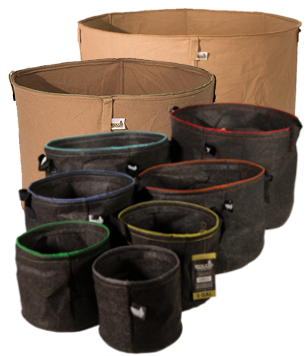 Rating
Brand
Product
Starting Price
Availability